Creative Design
Home >> Our Services >> Creative Design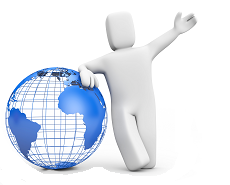 Is your website design looking a little artless compared to your competitor's? Have you recently been busy with market promotion but your website is looking out of date? Our graphic design team has the design capability to create a new website that will win over those prospects that you have been developing and help persuade them that your firm is the right choice to do business with.
If your firm is looking to improve your website's results, if it's time for a sleek new design or if you want more control of your website, MARVELLOR has the right solution for you to take your business to the next level.
Customized web design
Customized landing pages
HTML email market template
Once we have created your online look and feel we are available to support all your graphic requirements.
Marketing collateral
Corporate branding
Logos
Business cards, letter head, envelopes
Brochures, Folders
Banners, Posters
Print Ads
Our Services
We Promise What We Can Do